It is so easy to get anxious or become fearful when things are happening around you, or maybe even in your body. It's easy to become anxious, but you don't have to give in to the pressure of life. You don't have to live under the circumstances. You can be strong in the Lord. I want to help you face and fight anxiety with God's Word. In today's teaching, I'm going to give you 2 ways that will help you know how to fight anxiety.
And so, you don't miss them,
I'm going to give you the 2 ways to fight anxiety right up front.
Hear the Word of God
Pray the Word of God.
Not only do I want you to give anxiety the one two punch of hearing and praying the Word. I want to give you 5 verses that have helped me fight anxiety and fear so many times.
God's Word is powerful
I fight anxiety with Philippians 4:6,7
Be anxious for nothing, but in everything, by prayer and petition, with thanksgiving, present your requests to God.
And the peace of God, which surpasses all understanding, will guard your hearts and your minds in Christ Jesus.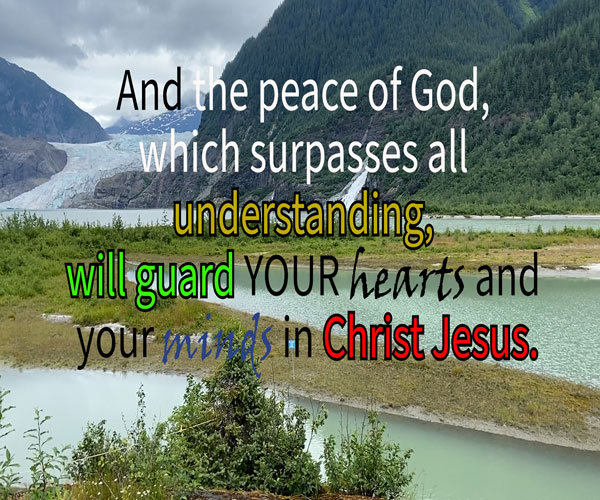 I can't tell you how many times I have prayed 1 Peter 5:7 NLT
Give all your worries and cares to God, for he cares about you.
Proverbs 16:3 BSB
Commit your works to the LORD and your plans will be achieved.
Psalm 55:22 BSB
Cast your burden upon the LORD and He will sustain you; He will never let the righteous be shaken.
Psalm 34:15 BSB
The eyes of the LORD are upon the righteous, and his ears are open unto their cry.
It changes things, we get a grip on the reality that God sees and listens when we cry out to Him!!!
Two ways to use these verses to fight anxiety.
And, I am going to give you two resources
that will build your faith muscles and help you pray more effectively. Listen, I want you to win over anxiety, but you got to get up and fight the good fight of faith. So here's two resources that will encourage you.
The first resource is the video on this page.
1. Listen to these verses, but more importantly let them soak into your spirit. Say them with me again and again. Jot down anything Holy Spirit whispers as you listen to these verses.
2. Read the verses aloud yourself. I put the verses in a .pdf so you can upload them into your Kindle or whatever reader you may use.
If you have joined my tribe of hungry believers, then you will have the link in an email from me.
https://forms.aweber.com/form/07/1295189607.htm
If you haven't joined me yet, let me encourage you to join us right now. Here's where you need to go to get that link for your free Bible Verses on Anxiety .pdf. https://forms.aweber.com/form/07/1295189607.htm
Do you realize how you think affects your moods and how you feel?
When you change how you think it can make you feel better and live happier!
Ready to feel better? https://forms.aweber.com/form/48/354268048.htm
For more inspiration go to https://patriciaholland.org/blog/
Comment below: What is your favorite verse for fighting anxiety?