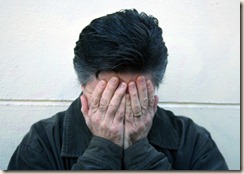 Florence Chadwick broke the world record in 1950 when she swam across the English Channel in 13 hours and 20 minutes. And while she is notably the first woman to swim the English channel both ways in 1951. Still she's best know for her "not so successful" swim in 1952.
Ms. Chadwick's new goal was to be the first woman to swim the Catalina Channel, a 21 mile swim from Catalina Island to the California coast. Rough waters, bone chilling waters and sharks make ocean swimming arduous and dangerous. Long distance swimming added another layer of complexity to the challenge that lay before Florence. The shark infested waters alone, would be enough to keep this "land lubber" from attempting such a daunting task.
Her support team, armed with medical supplies and rifles to shoot sharks, accompanied her in a small boat. Another boat held moral support-her mother! Yeah mothers! Of course, I must mention her dad had accompanied her on the English Channel record shattering trip, so  yeah for dads too!
Florence swam methodically hour after hour in the cold  waters pulling herself toward her goal. A thick, soupy fog settled over the waters making visibility impossible. When the bleakness of that fog began to blind her inner vision, she began to doubt her abilities. She complained to her mom, "I don't think I can make it." Still she swam for another hour. Florence had been swimming for almost 16 hours. But without that inner vision, all she could see was a never ending struggle and that drained her energy. That lack of vision and lack of hope defeated her. She called for her support team to take her out of the water. When she was sitting in the boat she discovered she was less than one mile from land.
Brian Cavanaugh, in A Fresh Packet of Sower's Seeds, noted that she told a reporter, "Look, I'm not excusing myself, but if I could have seen land I know I could have made it."
Florence Chadwick
She didn't know just how close to victory she was. She was less than one mile…one mile. If only she had known…and if only you knew just how close to victory you are. Life doesn't give us mile markers to indicate how close we are to victory; like an interstate highway marks our progress to the next town. Without those indicators we must have confidence in our guide and a clear vision of where we're going. If you don't; you'll lose heart. You'll lose your might to fight.
While our vision must include a picture of victory, our vision must go even beyond the fight, even beyond the victory to the person holding the victory. That is essential as a believer. Jesus wants to give you the victory. As you behold Him, His promises, and His love for you, your heart will receive hope. That hope is a light that enables vision. If it's dark where you're cowering this morning and you've lost your might to fight, then go to God's Word. Find a promise for your situation and begin to declare God's truth, God's reality over it. Look to Jesus.
Hebrews 12:2 "We do this by keeping our eyes on Jesus, on whom our faith depends from start to finish. He was willing to die a shameful death on the cross because of the joy he knew would be his afterward. Now he is seated in the place of highest honor beside God's throne in heaven."
I talked with a dear friend recently that is fighting a huge battle, I asked, "How are you doing?"
My friend responded, I'm deliberately building my faith. It's a fight, but my confidence is in God."
Two months later Florence Chadwick tried it again. This time she kept the vision of land in her heart the entire swim. The entire trek was completed in a record shattering "13 hours, 47 minutes, and 55 seconds". Not only did she break the record by two  hours, she became the first woman ever to swim the Catalina Channel. She did it and you can be victorious in your circumstance as well. Fight the good fight of faith by keeping your eyes on Jesus.
It's not the size of the dog in the fight, it's the size of the fight in the dog. Mark Twain  Get your fight back.
Florence May Chadwick." The Columbia Electronic Encyclopedia, Sixth Edition. Columbia University Press., 2012. Answers.com 07 Jun. 2012. https://www.answers.com/topic/florence-chadwick
Read more: https://www.answers.com/main/cite_this_answer.jsp#ixzz1x6XNivW2