Do you have a verse that thrills you and yet challenges you to your very core?
2 Corinthians 13:14
does that for me. NLT "May the grace of the Lord Jesus Christ, the love of God, and the fellowship of the Holy Spirit be with you all."
Star Wars gave us the quote, "May the Force be with you." But Paul encourages believers to receive and embrace not a force or a power, but the reality of the personality and presence of God. Jesus. God the Father. Holy Spirit. Grace. Love. Fellowship. What an awesome  picture of the Trinity at work in a believer's life. As  a believer, we are born into God's family by the saving grace of Jesus. We blossom in the love of God, but way too many believers seem to recoil or even back off at the mention of the words "Holy Spirit." 
That choice leaves a void, a lack of spiritual energy. I believe He is "the something", "that secret ingredient" so to speak, that is missing in so many people's lives! People try to muster the faith or work up the strength to "be a good Christian." We hear the question, "Why can't I kick this habit?" or "Why do I get so angry?" or "Why do I feel so empty? I'm a Christian. What is missing?" 
It's not a what or a secret ingredient that is missing. We are missing the fellowship of the Holy Spirit. For some of you, that may sound foreign. Others are saying, "but I received the Holy Spirit a long time ago."
Please understand, we need more than a formula. We need more than even a single life changing event, as important as that is. We need the fellowship of the Holy Spirit to fulfill  God's plan. God sent precious Holy Spirit, not to just visit us on Sundays, but to fill us, dwell in us and to partner with us so we can enjoy the benefits of an ongoing fellowship.
Fellowship can be difficult
The social awkwardness of NOT knowing ANYONE at an event can be painful. That feeling goes beyond awkwardness. That struggle, fumbling for the right words or searching for someone that isn't already in their own little group. The social self-conciousness, the pain of not fitting in or  outright rejection makes fellowship impossible. Have you felt the sting of reaching and searching for fellowship that wasn't returned? I have! Ouch!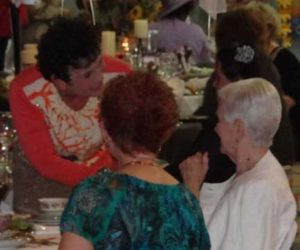 The Joy of Fellowship
But I've also experienced the joy of rich fellowship! Precious moments, wonderful moments, spent with people that you know and love. Those special friends that are glad to see you coming. You know the ones! Their eyes light up when they see you. You hear it in their voice. They demonstrate it by meeting you at the porch with a hug or the way they listen to your stories. In those healthy environments the air is charged with energy,  conversation and healthy laughter. Sharing. Loving. Listening.
And that's the kind of fellowship 
2 Corinthians 13:14
 is referencing. Fellowship of the Holy Spirit, deeper, truer, safer, stronger than the any fellowship you've ever known. Amazing fellowship. Life changing, life giving fellowship!
Hasn't always been this way.
While I talk about how amazing the fellowship of the Holy Spirit is to me personally, I must admit, it hasn't always been this way. In my walk with God as a Spirit filled believer, I had to become acquainted with precious Holy Spirit. I had to discover that He really loved me and wanted to be with me. I had to learn to listen and understand He is a Spirit and He speaks to my spirit. 
John 4:24
 ; 
2 Corinthians 3:17
 ;  I learned that while He is always with me I can experience His manifest presence in a powerful way.
I had to learn that there were rules and boundaries for fellowship.  Rules like royal protocol.
But the best part was so much of what I learned about Him was out of relationship. I learned to love Him as I received His love. I learned to love others as His love made me whole. I learned to repent quickly, because I valued His presence. I learned to love the things He loved, because they bring lasting value to my life.
I'm on a journey to know God better, to expand my capacity for His love and gifts to flow out through me and to bring glory to God with my actions and attitudes. Part of my journey is to take as many people with me as I can. That's why I speak in churches, write and blog.
Wayne visualized a clip from one of my sermons on the Holy Spirit called Holy Spirit Pictures. This clip by no means covers them all, just a couple.
The book "Precious Holy Spirit" covers more, but it's more about the benefits of Spirit filled living than it is a description of His nature. I probably should have shown up in at least part of the visualization, but I will on my next clip. I hope you'll check it out. Let me know what you think.
Or you could read the post "Pictures of Holy Spirit"?
Would love to hear from you: What is your favorite picture that describes Holy Spirit?