Have you ever experienced the darkness?
I mean REALLY dark darkness!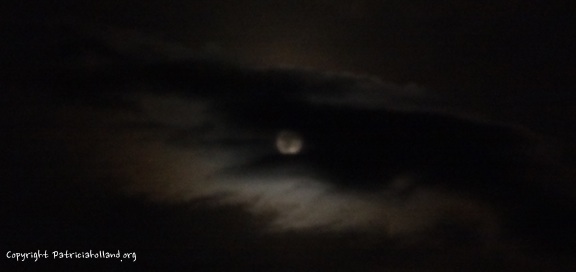 I'm talking darkness beyond:
the eerie darkness of a campsite deep in the woods on a moonless night;
the frighting darkness that comes during  a hurricane; when the power goes out and all the windows are board up.
or the paralyzing darkness of fear.
or the crippling grip of the darkness of grief.
I'm referring to the
Darkness of Sin.
Sin births darkness.
In the garden…
even in the midst of the first, perfect garden, Adam and Eve felt its effects immediately. And they responded by hiding from the light.
Sin's darkness blinds
Ordinary people.
Good people.
Smart people.
Powerful people.
Sin
twists truth,
perverts love
breeds fear
feeds narcissism.
In the absence of light, the light of TRUTH,
 blinded people hatch up a reality that fits their darkness.
Their twisted darkness becomes their reality and they share their dark concoction. So the lies spread and multiply like a virus.
Infecting.
Affecting.
Effecting 
Marriages.
Families.
Culture.
In the thick darkness of lies;
sin looks good.
It feels good.
Easier. Simpler.
more comfortable!
So darkness becomes a way of life,
a trend.
then acceptable.
And finally just normal.
Darkness like a deadly gas fills the lungs and poisons the thinking.
Unchecked, unrecognized… it grows thicker.
Sin grows lies so thick that only the love of God can penetrate it.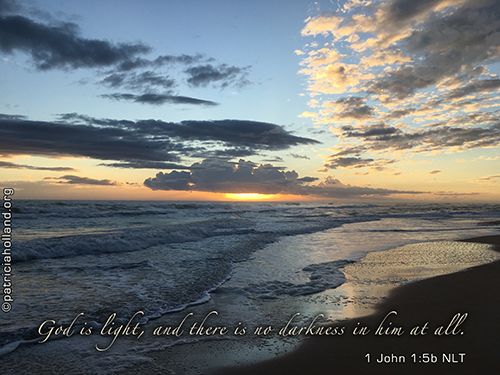 That's why God sent His Son into the world.
He knew that in the darkness of sin, people would need a light.  
Let me explain HIS light with a true story
Bill Wilson is one of my heroes.
He has impacted my life in so many ways. Bill is the founder of Metro Ministries that impacts dark areas all around the world. He tells an amazing story that happened to him one Christmas several  years ago.
He was driving a church bus to pick up children in some of the poverty and crime ridden boroughs of New York City. It was the day of their big toy give-away. On that Sunday they give every child that attends a toy. For many children that toy  would be the only toy they would receive for Christmas. The attendance was always high and the excitement matched the numbers. At one stop a little child held out a tiny package, wrapped crudely in crumpled paper. "You give me presents. I want to give you something." the child announced.
Bill smiled, but when he started to put the tiny package on the dash of the bus, the child begged him to open it right then. So he did.
All the children rushed to the front of the bus to watch Bill Wilson open his tiny package. Inside the crumpled paper was a miniature baby Jesus lying in a manger. The kind that comes in a nativity set, but all the other pieces were gone only the manger with baby Jesus remained. It was dirty and the paint was chipped and worn. It was obvious she had found this treasure in the trash.
So one more time, Bill Wilson thanked the child and started to put the gift on the dash, but she had more to show him. After rescuing the tiny Jesus figurine, she cupped it  in her hands to wrap it in darkness.
"Look, did you see it? Jesus shines in the dark."
Sure enough, the tiny figure glowed in the darkness of her hands. The figure was made of material that made it glow in the dark.  
Out of the mouth of children…
And Praise God, He does!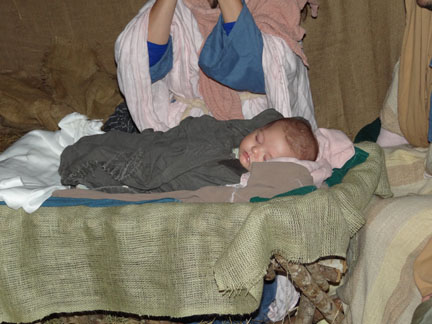 Jesus shines in the dark.
  There is no situation so dark that the light of God's love cannot shine in it.
       …if we let Him in.
There was no room in Bethlehem. No room, not just in the inn, but not anywhere; except a stable. 
And Jesus only comes where He's invited.
 And when He comes, He brings Light. Truth. Peace. Joy. Hope.
That's how you know He's there.
If He's not there, it's because you haven't let Him in. 

Are you living in darkness?
Invite the light of the world into your heart. 
The Bible says we have all sinned, but Jesus paid the penalty for our sin. Simply Believe on Jesus and Confess that you receive Him as your Savior. You can pray right now. You don't need fancy words. Just talk to God right out of your heart.
Most of the people reading this are believers
I want to remind you that we have a responsibility as a Christian.

Jesus said in Matthew 5:14-16 (NIV)   14 "You are the light of the world. A town built on a hill cannot be hidden. 15 Neither do people light a lamp and put it under a bowl. Instead they put it on its stand, and it gives light to everyone in the house. 16 In the same way, let your light shine before others, that they may see your good deeds and glorify your Father in heaven."  
It is our responsibility as a believer.
If you are a believer that light, the light of Jesus is in you. Don't hide it. Let it shine.   The prayer of  St. Francis of Assisi is my prayer.  
Prayer of Saint Francis of Assisi
Lord, make me an instrument of your peace. Where there is hatred, let me sow love; where there is injury, pardon; where there is doubt, faith; where there is despair, hope; where there is darkness, light; and where there is sadness, joy.
O Divine Master, grant that I may not so much seek to be consoled as to console; to be understood as to understand; to be loved as to love. For it is in giving that we receive; it is in pardoning that we are pardoned; and it is in dying that we are born to eternal life.
Amen
I made you a beautiful copy of this prayer. Click here to download your copy.