We built our house almost 20 years ago! (Where has the time gone?) When I say we built it, I mean literally. We hired a contractor to dry it in, then we took over. It took us months. We moved in with bare floors and no window stills. We really enjoy working together, so it was a labor of love at many levels. When you build something yourself, it's easy to love it so much that you don't realize it looks dated. It was time to renovate. One of the renovations was installing new floor tile. Little did I realize what they would mean.
We purchased the tile with the intention to move swiftly through the process of removing the old tile, painting the walls and covering all the main living areas with wood look plank tiles. I had visions of easy care and stunning flooring throughout the kitchen, dining and living area of the house.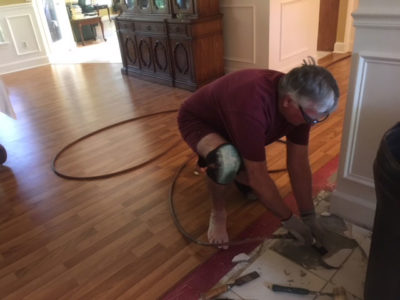 Wayne attached an hand held air hammer with a small chisel to his compressor with the intention of finishing the project quickly. After two hours he had a little more than four tiles removed. At that rate the project of removing all the tile was daunting. He sent me to the store for a wider chisel.
But, finding one that would fit his hand held air hammer didn't happen. The only choice was to purchase a big jack hammer type tool that would chisel the tile up. I wasn't sure I wanted Wayne to tackle the job of removing tile with that kind of back breaking tool.
I reminded Wayne that our neighbor, had offered his tools when he borrowed our riding lawn mower and saw the tile stored in the corner of the garage.
When our neighbor, who is in the business of tile removal, arrived the next evening with a trailer full of tools, he knew what to do and he had the tools to do it with.
One of the tools he rolled out was a monster that he rode into my house. It was designed to make short order of tile removal. But because we didn't put a layer of underlayment before we laid the tile (Something we missed in the DIY instructions), those tiles were stuck to the foundation refusing to bulge. In a few places the tiles came up easily, but for the most part the tiles seemed to like it at my house.
So our neighbor drug out his huge jack hammer with a 6 inch chisel and began the task of chipping tile after stubborn tile away until the entire space was tile free. It was a daunting task. A back breaking task to manhandle that massive tool. (Wayne tested that monster out, but our neighbor did the work. He was amazing! And so was his tools!)
Those tiles were stuck to the concrete foundation like they were part of the foundation. That was never our intention. We never thought about the fact that the tile would one day be out of style or that our taste would change. We never dreamed that what we loved when we carefully laid each tile in place that one day it would be such an eyesore to us or that it could become such a nightmare to remove. But, that tile had to go before something more beautiful could be put in place.
You know I am going somewhere with this story.
Have you ever felt stuck?
Stuck to something that was wrong-
Sin?
Addictive behavior?
Unforgiveness?
Anger?
Fear?
Romans 13:12 The night is nearly over; the day has drawn near. So let us lay aside the deeds of darkness and put on the armor of light.
Stuck to something that is keeping  you from moving forward…
Pain?
Broken-heart?
Depression?
Shame?
Disappointment?
The need to protect your heart?
What is the name of the glue that has you stuck?
What is keeping your faith from flourishing and keeping you from reaching for more of God, more victories or more souls?
It is time to deal with whatever it is that has you stuck!
I want to tell you why you can't get stuck in the past, even if your past includes many amazing accomplishments.
There are people watching you.
Therefore, since we are surrounded by such a great cloud of witnesses, let us throw off everything that hinders and the sin that so easily entangles. And let us run with perseverance the race marked out for us Hebrews 12:1 NIV
Don't you love how Paul frames this race!
He says, "let us run with perseverance the race marked out for us." Your race will look different than mine or even the people around you!
Run your race!
I don't know the route your race will take. I can't describe the faces of the people He wants you to pour His love into. Nor, can I tell you what tools you will use to encourage their faith or how you will do it. But, I know, absolutely know, that if you are alive and you are a believer, God has people that He has assigned to you. People to whom you need to proclaim truth, encourage and teach. It may be at a ball park, or in your kitchen, or walking on the beach. But, if you're stuck you won't fulfill your assignment and that's a terrifying thought.
28He is the one we proclaim, admonishing and teaching everyone with all wisdom, so that we may present everyone fully mature in Christ. 29To this end I strenuously contend with all the energy Christ so powerfully works in me. Colossians 1:28,29 NIV
Maybe you've tried to manhandle getting unstuck.
Maybe you've wrestled that issue to the ground on several occasions, but you're just not experiencing the freedom that you know you should have.
It's important for you to remember that–
walking with Jesus is not one more self-help program.
You can't live out your faith alone. You need the power of God to enable you walk it out. God will not do your part, so you must participate.  Neither can you do God's part.
Discover what is keeping you stuck?
Are you missing some truth somewhere?
Ask God for wisdom and discernment. Is this just a stuck feeling that is caused by wrong thinking or an issue to deal with?
It's time to discern what is next.
9And this is my prayer: that your love may abound more and more in knowledge and depth of insight, 10so that you may be able to discern what is best and may be pure and blameless for the day of Christ, 11filled with the fruit of righteousness that comes through Jesus Christ—to the glory and praise of God. Philippians 1:9,10
2. Use the Word of God.
Are you praying and declaring specific promises from Scripture?
Make a list of verses, personalize them  and get started.
The weapons we fight with are not the weapons of the world. On the contrary, they have divine power to demolish strongholds. 2 Corinthians 10:4 NIV

"Is not My word like fire?" declares the LORD, "and like a hammer which shatters a rock? Jeremiah 23:29 NIV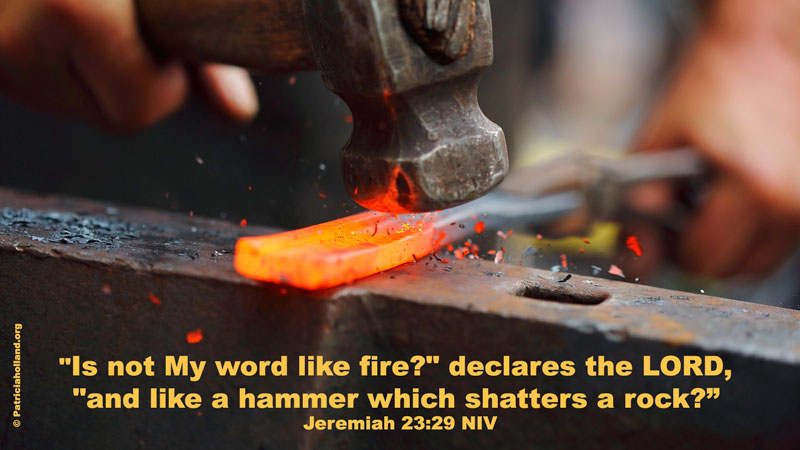 It is critical that you listen and obey Precious Holy Spirit!
Hebrews 10:36
You need to persevere, so that after you have done God's will, you will receive what He has promised.
3. Use your spiritual authority against the enemy.
Bind the enemy and renounce his power over you.
"Truly I tell you, whatever you bind on earth will be bound in heaven, and whatever you loose on earth will be loosed in heaven. Matthew 18:18 NIV
4. Get a prayer partner.
Have you asked someone to pray for you?
5. Have your Pastor or spiritual leader to pray over you and to anoint you with oil.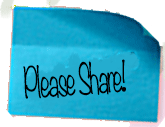 Thank you for joining me at my table for another chat about what God is sharing with me. If you enjoyed my stories please share this link with your friends.