Where do you turn when you are discouraged?

Where do go when circumstances pile in on you?

What do you do when your son/daughter is rebellious–seriously rebellious?

Where do you look when your marriage is in trouble?

What do you do when your baby has a fever and is throwing up and nothing seems to work?

How do you soothe your panic when your blood pressure is sky high and nothing seems to lower it?

How do you calm your panic when you hear the dreaded "C" word from the doctor?

What about when you don't have enough money to pay the bills and there's no more room on the credit cards?

Finally, where do you go when you finally realize that ignoring the painful problems doesn't make them go away?

 
There is no doubt that there are both practical and spiritual answers to every problem.
That's why the Bible talks so much about wisdom.
The fact remains how we respond to a problem can make it worse or make it better.
Do you know how to run to God and the Bible for answers?
Have you discovered  the power of prayer?
…the peace that comes from prayer?
…the revelation of what to do, when you've run out of answers?
It's funny how stories stick with you.
That's the very reason I share stories, because people remember them. Many years ago Missionary Bob Hill shared a story of a woman from Greece named Hulda.
Hulda watched American television; shows like "Little House on the Prairie" and "The Waltons" (I told you it was a long time ago!). Hulda noticed that when these families had problems they turned to a black book for answers.
Hulda asked Mr. Hill, "Does Greece have a black book that we can go to in times of trouble?"
Mr. Hill was thrilled to share with her,  "Yes, Hulda. That book is the Bible. It has the answer for all your needs."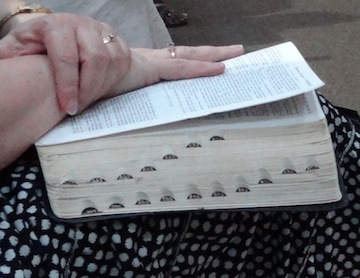 Which brings me to the question, "Do you know that there's a book that you can go to in times of trouble?"
It's an old book. It has stood the test of time. It's principles work.  The principles work because they come from God who made you and KNOWS how you work and function best. The laws of God are protection boundaries. They are given from a heart of love and insight that we lack.
Maybe you've gone to this book, but the answer hasn't arrived yet.
Don't give up!
"This vision is for a future time. It describes the end, and it will be fulfilled. If it seems slow in coming, wait patiently, for it will surely take place. It will not be delayed."

Habakkuk 2:3
The Bible is more than principles.
"The Word became flesh and made his dwelling among us. We have seen his glory, the glory of the one and only Son, who came from the Father, full of grace and truth." 

John 1:14

 NIV
When we take the Word of God and mix it with faith, we release the power of God into our lives.
His power still works miracles.
His power still:
…changes things
…creates
…heals
…brings hope
A roofless house is a useless house!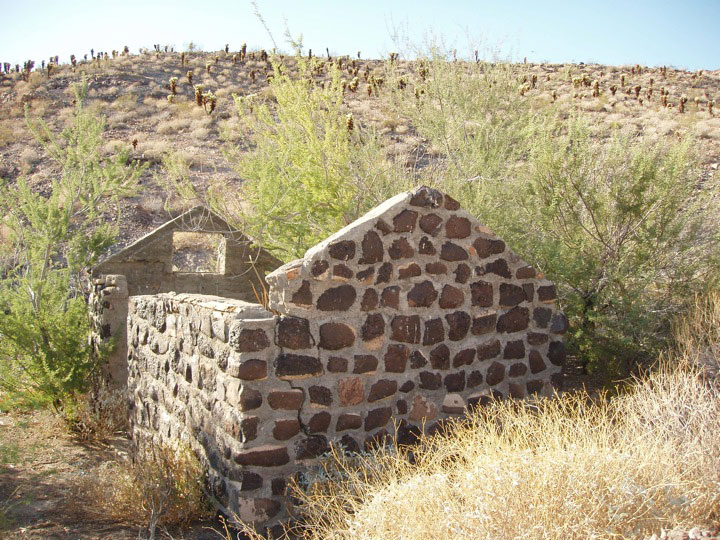 If you are living life without the Bible and faith in God, then spiritually, you are living life like a man living in a house without a roof.
The Bible is a map for living.
Now I'm not suggesting that those times of trouble should be the only time you approach God's Word.
I say from personal experience, His wisdom can save you so much heartache. When we live our lives according to the principles of God's Word there will be pitfalls and traps that we'll miss.
And in the times of trouble, (And those come to believers as well. We live in a fallen world.) Jesus is there to help us and cause us to be an overcomer.
"I have told you all this so that you may have peace in me. Here on earth you will have many trials and sorrows. But take heart, because I have overcome the world."

John 16:33
"Simon, Simon, behold, Satan has demanded permission to sift you like wheat; but I have prayed for you, that your faith may not fail; and you, when once you have turned again, strengthen your brothers."

Luke 22:31, 32

"I am the LORD, the God of all the peoples of the world. Is anything too hard for me?

Jeremiah 32:27

NLT
Got problems? God's got answers. Go to the source.
God knew you would stop by and read this post. He had me pray for you this morning. He is faithful and He loves you so much!
Please share this post with those you feel could benefit. Thank you!