Want to be more fruitful?
Fruitfulness is the natural outcome of healthy fruit trees and believers. It's how we glorify God and demonstrate that we are disciples of Christ. So of course we want to be fruitful.
Recently, I talked with you about  "What it mean to follow Jesus."
Jesus describes the qualifications in Matthew 16:24 NLT Then Jesus said to his disciples, "If any of you wants to be my follower, you must give up your own way, take up your cross, and follow me.  
(If you missed myblog/ podcast, What does it mean to follow Jesus? Here's the link. I'll put it at the bottom of this post as well.) 
After I finished that podcast/blog I heard someone talk about how Jesus took our relationship with Him even deeper by teaching in Romans 15 that we can abide in Christ.
I was intrigued, so I began to study John 15 and every Scripture I could find on "abiding in Christ." My study took me to fruitfulness and some hefty benefits that I want to experience more of in my life.
I backed up to John 13, 14 to get the context of chapter 15.  John let's us listen in on the conversations that took place as they ate the Passover meal together before Jesus' death. John shows us the heaviness of Jesus' heart as He shared this meal with people He loved deeply. His conversation was directed toward preparing them for the events ahead; His betrayal, Peter's denial, His death and the coming of Precious Holy Spirit.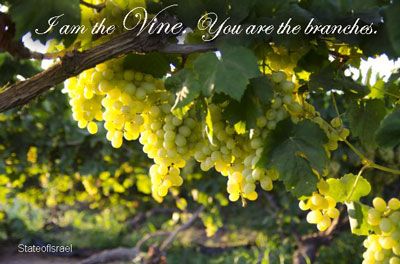 I've got to tell you that in John 15, Jesus takes the relationship of a believer or follower of Christ to a whole 'nother' level! His challenge and command deepens both the relationship and the responsibility from following to abiding.
More than following…abiding!
Let's look at John 15.
"I am the true vine, and my Father is the vinedresser.
2Every branch in me that does not bear fruit he takes away, and every branch that does bear fruit he prunes, that it may bear more fruit.

If you've ever passed a vineyard lush and green, then returned in the winter, you might have been shocked by the drastic pruning.
In order to understand the passion behind this simple verse we have to understand the passion of the vine keeper. We have to understand how much he loves the vine; his watchfulness, his wisdom, his insight, his ardent care and diligent processes that cause each branch to reach its greatest fruitfulness.
Wayne Jacobsen, in his book "My Father's Vineyard", gives us a glimpse of his father's absolute passion for his vineyard.
Raisins were Mr. Jacobsen's goal…lots and lots of sweet raisins. And raising raisins was his passion. No body loved the vineyard like he did. While other growers had larger vinyards, he kept his small enough so that he could manage the process himself. The process was demanding and labor intensive. Each seasons required different skills and different expertise to produce sweet fruit that he desired from the vines.

I could feel Mr. Jacobsen's passionate love for gardening come through the pages of his son's book, because I have seen it firsthand. My husband's dad loved farming like Mr. Jacobsen loved raising grapes.

My husband's dad used his GI bill after the war to learn how to be a better farmer. He couldn't support his family farming, so he moved to the city to find a job. Still his passion was always farming. The back half acre of their yard was always planted. In the fall, he planted mustard, turnups and onions. In the spring he planted beans, peas, tomatoes and okra.

It was a glorious sight to see. He loved his garden! I mean absolutely loved it, maybe even better than fishing…not sure…gardening looked more like work to me, but it almost seemed to be therapy for him.
As soon as he got home from a hard, hot day at work he would grab his sharpened hoe and attacked every weed in sight. He knew what to do, when and how to do it well…and his garden flourished.
Every time we went to see him, shortly after we arrived, he would ask the question we knew was coming, "Want to see the garden?"

He saw things we didn't see and knew things we didn't know…because he had the heart of a farmer. He loved the soil and knew what it needed to make things grow healthy and strong.

I have a friend whose father was a farmer. She tells about watching her dad walk through a field after it had been plowed in preparation for planting. She remembers him squatting down in that big field and  scooping a handful of soil with his big, broad hands and smelling it and then tasting it.
Pruning seems brutal.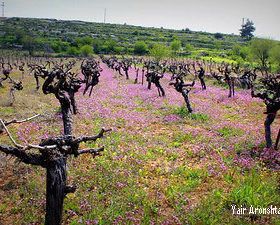 If we miss the heart behind the process, then pruning appears brutal. The vines simply must be pruned in order to be fruitful and produce more fruit.
The winter pruning looks hateful, drastic, even risky. The remaining branches are tied onto the wire:
Neatly
Orderly
Cleaned
Resting
Waiting
Pruning is essential.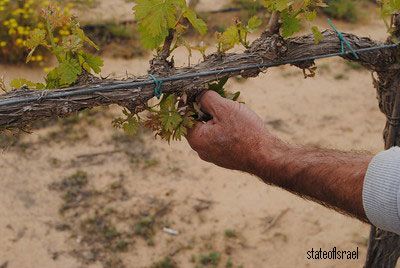 We have to be pruned to be fruitful. It brings focus and purpose.
Even during the lavish growth of springtime, the farmer must pinch or snip off, many of the tiny grape buds before they bloom so the branch can adequately support the fruit. Without this focused selection, the vine will produce smaller, tart grapes.

Don't resist the pruning.
Allow God to prune you, to shape you, to remove the things in your life that distract and rob you of the vitality to produce the fruit He has called you to be fruitful and produce.
3Already you are clean because of the word that I have spoken to you.
Never doubt the power of God's Word to clean, to prune; even train us.

Hebrews 4:12 NIV
For the word of God is alive and active. Sharper than any double-edged sword, it penetrates even to dividing soul and spirit, joints and marrow; it judges the thoughts and attitudes of the heart.
The Bible is so much more than information for your brain…
Jesus is painting a word picture that they will understand readily!
4Abide in me, and I in you. As the branch cannot bear fruit by itself, unless it abides in the vine, neither can you, unless you abide in me.
5I am the vine; you are the branches. Whoever abides in me and I in him, he it is that bears much fruit, for apart from me you can do nothing. 6If anyone does not abide in me he is thrown away like a branch and withers; and the branches are gathered, thrown into the fire, and burned.
Your ability cannot produce the fruit that God is expecting from your life. You must stay connected to be fruitful.
Do you see the mandate?
Not just follow Jesus, but abide in Him!
It happens at the new birth. What a life changing event!
1 John 4:15   If anyone confesses that Jesus is the Son of God, God abides in him, and he in God.
Jesus purchased our redemption; paid our debt of sin. When we confess, or agree with God, Believe on Jesus and accept His gift, the result is He is in us and we are in Him.
The root stock is the source of life for the branch.
The root stock drinks the water and nutrients; turns them into sap and sends them off to the branches. The sap is the life blood of the grapevine.

5I am the vine; you are the branches. Whoever abides in me and I in him, he it is that bears much fruit, for apart from me you can do nothing.
6If anyone does not abide in me he is thrown away like a branch and withers; and the branches are gathered, thrown into the fire, and burned.
There's life in Jesus…abundant life. There is peace, joy, love, faith and faithfulness.
He is the divine supply that flows into us to enable us to be like Jesus…to be fruitful and bear good fruit.
Jesus is the vine. We are the branches.
If we abide= fruitful.
Don't abide= no fruit. NONE!
I don't have to think twice about this decision, I want to be fruitful.
I am confident that He abides in me, yet
the other side of that equation is that I must abide in Him.
You and I have a role to play in the process. That requires action on our part…so understanding how to do that is very important.
The question that aches in my heart when I read this verse is "How?" How do I do that?

How do I abide in Him?
So let's dig deeper.
Abide.
Many translators use the word remain instead of abide. Abide is a synonym of remain. Remain as in "stay put" and staying put is definitely important. When testing comes, when opposition and pain comes or things that are beyond our ability to understand, we just need to stay put, persistent and keep believing.

Because I don't use the word "abide" very often, maybe never, I feel like I have to examine it. I have to turn it over a few times and absorb what is actually being said. Jesus used this same word 11 times in this conversation; so, it has to be important.

Abide means remain, like I already said, that's part of it; but it also means
obey,
observe,
follow,
conform to,
accept,
reside,
live,
dwell,
survive,
persist,
hold on.
But to put it in context of Scripture I believe abiding is best described from Thayer's Bible Dictionary https://biblehub.com/greek/3306.htm "to maintain unbroken fellowship with one."

So what do you hear Jesus saying in this verse?
5 "I am the vine; you are the branches. Whoever abides in me and I in him, he it is that bears much fruit, for apart from me you can do nothing."
How do I maintain unbroken fellowship on my end?
As I have meditated on these verses for over a week now, I believe God is challenging us to abide in Him. Here are some of the ways I can abide in Him, so I have made them my goal. I haven't arrived, but I want to do better…I want unbroken fellowship that allows the love and power of God to flow into every area of my life.
Here is what I do. I…

-remain, stay put, persist, endure in my commitment to Jesus Christ; with a heart that is desperately in love with Him.
-receive His strength and not try to do it on my own.
-recognize His sufficiency to meet my insufficiency!
-receive His love, His strength, His power, His grace (simply receive. Not begging for it or pretending I don't need it, cause I do). My life depends on receiving from Him.
-allow the life-giving supply to flow into me; through my mind, my heart, my body so I am nourished and replenished.
-talk to Him about everything, anything, sometimes I just chat because I'm excited or because I'm sad.
-listen to hear, to learn, to grow.
-persist even when I don't understand what's going on.
-obey even when I don't want to obey.
-trust Him; deliberately, consciously and when I don't feel like trusting, I line up my feelings with God's Word.
And when I blow it, I repent and I don't quit. Period. End of sentence.
I don't quit because He is faithful to forgive me. So I run to Him, quickly! He doesn't pout or ignore me when I do wrong. He cleans me, receives me and helps me grow.

5I am the vine; you are the branches. Whoever abides in me and I in him, he it is that bears much fruit, for apart from me you can do nothing.

So what about you?
Does His Word challenge you to abide in Him?
I believe God is up to something. I am expecting God to give His church 20/20 vision…that includes you. It's God's plan for you to bear lots of fat, luscious, sweet fruit. It won't happened if you don't abide in Him.
7If you abide in me, and my words abide in you, ask whatever you wish, and it will be done for you.
Stay in the Word.
Part of that role of abiding in Him includes meditating on Scripture. Make Bible reading a regular part of your everyday routine. Soak in it.. Read God's Word. Think about it. Absorb it until it influences your thinking and believing, until it is reflected in your choices and your values. Make the Word of God the final authority in your life
When His Word abides in us, we can expect answered prayers.
8By this my Father is glorified, that you bear much fruit and so prove to be my disciples.
Being fruitful brings glory to God.
9As the Father has loved me, so have I loved you. Abide in my love. 10If you keep my commandments, you will abide in my love, just as I have kept my Father's commandments and abide in his love.
Obey
Obey is one of the biggest little words in the Bible. It doesn't need to be explained. It just needs to be done.
11These things I have spoken to you, that my joy may be in you, and that your joy may be full.
His joy in you! Wow! Not temporary laughter or pleasure…I love to laugh and have fun…but you can have His enduring joy…His joy…in you!
His joy isn't fragile!
Download this week's cheat sheet.
Get more out of this blog/podcast by downloading the outline.
While we're on the subject… here's more blogs that will help you abide in Jesus.
What does it mean to follow Jesus?
Believe to Receive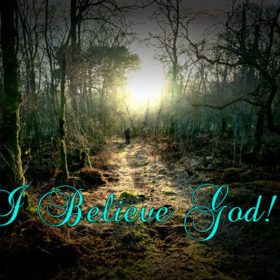 Don't forget to share this post with your friends. God bless you.