Healing Scriptures
https://www.revelationtv.com/howblog/post/40_healing_scriptures/
Christ the Healer B.F. Bosworth  This book is powerful and it's a free download. I hope you'll get it. Read it and feed your spirit with it's truth.

Christ the Healer B.F. Bosworth Download Christ the Healer by F.F. Bosworth
I try to always keep a little booklet called By Jesus' 39 Stripes  We Were Healed by Walt Straughan with me. I use it almost daily. It is well worth the few cents they cost when you order them in bulk.
Here are a few healing scriptures to pray and declare.
And ye shall serve the LORD your God, and he shall bless thy bread, and thy water; and I will take sickness away from the midst of thee. Exodus 23:25
Who forgiveth all thine iniquities; who healeth all thy diseases; Psalms 103:3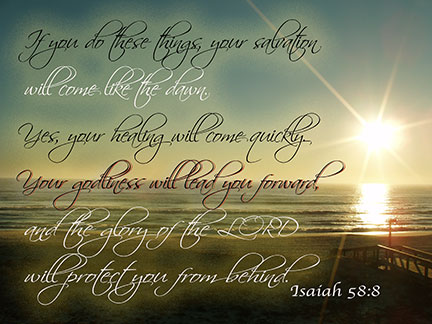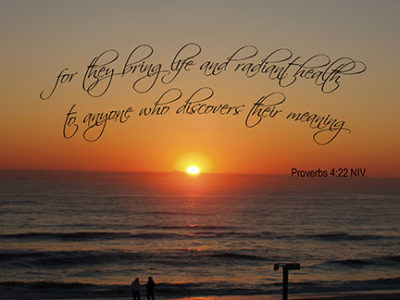 Neither is worshipped with men's hands, as though he needed any thing, seeing he giveth to all life, and breath, and all things; Acts 17:25
He sent his word, and healed them, and delivered them from their destructions.Psalms 107:20 KJV
He healeth the broken in heart, and bindeth up their wounds. Psalms 147:3 KJV
1 Bless the LORD, O my soul: and all that is within me, bless his holy name. 2 Bless the LORD, O my soul, and forget not all his benefits: 3 Who forgiveth all thine iniquities; who healeth all thy diseases; 4 Who redeemeth thy life from destruction; who crowneth thee with lovingkindness and tender mercies; 5  Who satisfieth thy mouth with good things; so that thy youth is renewed like the eagle's. Psalms 103:1-5
It shall be health to thy navel, and marrow to thy bones. Proverbs 3:8 NLT
Trust in the LORD with all your heart; do not depend on your own understanding. 6Seek his will in all you do, and he will direct your paths. 7 Don't be impressed with your own wisdom. Instead, fear the LORD and turn your back on evil. 8 Then you will gain renewed health and vitality. 9 Honor the LORD with your wealth and with the best part of everything your land produces. 10 Then he will fill your barns with grain, and your vats will overflow with the finest wine. 11 My child, don't ignore it when the LORD disciplines you, and don't be discouraged when he corrects you. 12 For the LORD corrects those he loves, just as a father corrects a child in whom he delights. 13 Happy is the person who finds wisdom and gains understanding. Proverbs 3:5-13 nlt
For they are life unto those that find them, and health to all their flesh. Proverbs 4:22 KJV
Isa 53:5 – But he was wounded for our transgressions, he was bruised for our iniquities: the chastisement of our peace was upon him; and with his stripes we are healed.
Isa 57:18 – I have seen his ways, and will heal him: I will lead him also, and restore comforts unto him and to his mourners.
1Pe 2:24 – Who his own self bare our sins in his own body on the tree, that we, being dead to sins, should live unto righteousness: by whose stripes ye were healed.
Mt 8:13 – And Jesus said unto the centurion, Go thy way; and as thou hast believed, so be it done unto thee. And his servant was healed in the selfsame hour.
3Jo 1:2 – Beloved, I wish above all things that thou mayest prosper and be in health, even as thy soul prospereth.
Isa 58:8 – Then shall thy light break forth as the morning, and thine health shall spring forth speedily: and thy righteousness shall go before thee; the glory of the LORD shall be thy rearward.
isaiah 58:8 nlt "If you do these things, your salvation will come like the dawn. Yes, your healing will come quickly. Your godliness will lead you forward, and the glory of the LORD will protect you from behind.
Ex 15:26 – And said, If thou wilt diligently hearken to the voice of the LORD thy God, and wilt do that which is right in his sight, and wilt give ear to his commandments, and keep all his statutes, I will put none of these diseases upon thee, which I have brought upon the Egyptians: for I am the LORD that healeth thee.
Ps 30:2 – O LORD my God, I cried unto thee, and thou hast healed me.
Ps 43:5 – Why art thou cast down, O my soul? and why art thou disquieted within me? hope in God: for I shall yet praise him, who is the heal th of my countenance, and my God.
Ps 67:2 – That thy way may be known upon earth, thy saving health among all nations.
Jer 17:14 – Heal me, O LORD, and I shall be healed; save me, and I shall be saved: for thou art my praise.
Jer 30:17 –For I will restore health unto thee, and I will heal thee of thy wounds, saith the LORD; because they called thee an Outcast, saying, This is Zion, whom no man seeketh after.
Jer 33:6 – Behold, I will bring it health and cure, and I will cure them, and will reveal unto them the abundance of peace and truth.
Jas 5:16 – Confess your faults one to another, and pray one for another, that ye may be healed. The effectual fervent prayer of a righteous man availeth much