Our young youth pastor was a powerful man of God. His enthusiasm was fueled by a deep passion to serve God and prayer. One day his prayer went something like this, "God, I hate sin." With added volume and intensity he repeated,  "I hate sin."
He heard a small voice in his spirit say, "I'm not impressed. It's YOUR sin I want you to hate."
David had a similar conversation with God.
Psalms 51:16, 17 NLT "You do not desire a sacrifice, or I would offer one.

You do not want a burnt offering.

The sacrifice you desire is a broken spirit.

You will not reject a broken and repentant heart, O God."
In a tender, private conversation with God, David seems surprised by the revelation. God, you don't want sacrifices. You are looking for something more than my burnt offerings. God the sacrifice you are looking for,the sacrifice that is pleasing to you, takes place on the altar of my heart. You are looking for my heart to be broken over my sin. Whoa! That statement is a game changer.
It is more gratifying to offer God feeble complaints over the sins of others.
We wrap our indictments in criticism and comparison and tie a bow we call spiritual discernment around our allegations, then we call our complaints– intercession.
A side point here, but an important point to remember, love is at the heart of intercession, not criticism. And our blaming and complaining doesn't change anyone, even when we call it prayer.
It is painful, excruciatingly painful, to put the knife to the throat of my…
sin,
idol,
unbelief,
fear,
anger,
rebellion or
disobedience.
It is human nature to cover or excuse sins and transgressions. Modern culture has labeled destructive vices as a weaknesses to muffle the harshness of its sound and numb the pain of its effects. Sin is often coddled and petted, even accepted as part of the family. Indulging in sin has a delicious new name. It's tantalizingly called "Guilty Pleasures."
What does decadent really mean?
I learned something as I was writing this blog. When I think of decadent, I think of a piece of rich chocolate, creamy chocolate that melts slowly in my mouth or I think of a delicious chocolate cake, piled high with frosting and chocolate dipped strawberries. Do you think that may be why the bathroom scales scream at me, "Get off! when I weigh myself? Just saying… When I think of decadent, I think of indulging in a delicious slice of pure chocolate deliciousness! But decadent also means declining, decaying, immoral, corrupt and dying.(Roget's II: The New Thesaurus Copyright © 2010 by Wiley Publishing, Inc., Cleveland, Ohio. Used by arrangement with John Wiley & Sons, Inc.; Accessed July 12,2012)
"Decadent" paints a word picture that is graphic and accurate. Self-indulgence in the pleasures of sin brings decline, moral decay and death. Which is exactly what Jesus said "The wages of sin is death…"
The idea of sin when you recognize what it really is—death, moves from looking decadent as in delicious; to that of yuck, that smells and looks like rotting garbage. That truth, that understanding of truth repels me, instead of seduces me.
That revelation of sin, that complete change of attitude is a product of relationship. It comes from a deep, trusting relationship with God, that taps into His reservoir of love. It brings the reality that my sin robs me, deprives me, drains me and separates me from God's best.
Forgive me for my bluntness,
but because you are my friend I have to ask you the same question I had to ask myself this morning and a lot of times lately. "Does your sin break your heart?" I'm not talking about hopeless guilt here, that's a whole 'nother animal. God convicts us to deliver us.
Does your sin,
the sin that separates you from your personal victory drive you to your knees? To repentance? To change?
A heart of sincere repentance must come to the church before it can come to our nation. Repentance, a new level of repentance and desperation for God is stirring in my heart. We must have revival and that will not come until we repent!
I love you. Thank you for reading. I value you and pray that you will experience God's best in every area of your life. I'd love to hear from you. You can comment to bless everyone or you can email me directly. pat@patriciaholland.org
Here a recipe for Chocolate Zucchini Cake. Is it really chocolate cake if it has squash in it? According to all the folks that tried it, it is!
Let me know if you bake this cake. I haven't tried it yet. But I love Zucchini Bread. Gotta close. Need to walk off some of yesterdays chocolate.(It's going to be a L_O_N_G walk!)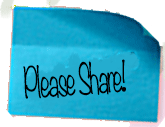 If you were blessed please share it! It helps me and your friends!
Wanna be stronger?  You can be! Let me help!