Purposeful Plan to Produce Fruitful Maturity—not just maturity but fruitful maturity.

My little grandson, Kayden is growing! And He is such a doll baby! I think he is going to look like his daddy. And Keira is turning into such a big girl!
I still remember the overwhelming responsibility I felt when Jason was born. I realized it was a big job!
What if…
I didn't do things right?
I forgot to wash between his toes?
I wasn't a good mother?
In spite of my fears, I enjoyed every stage of parenting. His first little coos. Watching them toddle on wobbly legs. The scrawls on the wall–not so much!…but you get the picture.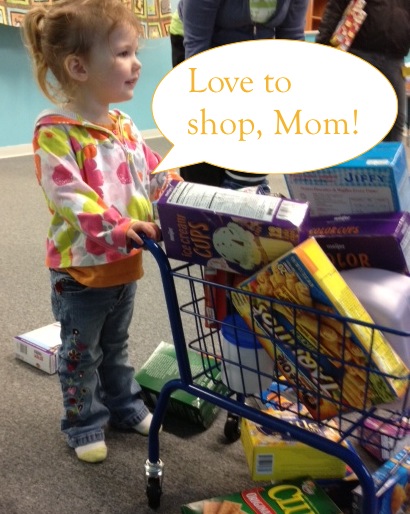 Every stage had its advantages and disadvantages!
Still I understood my ultimate goal was helping that baby to grow and reach maturity with the skills necessary to fulfill God's purpose for his life.
He had a strategy!
While I have no idea how Jesus felt when He was about to go to the cross, I know He had strategy that extended beyond His earthly stay. He wasn't about to leave them as abandoned orphans.
Good, but still human
They were good men, but they were human, with inadequacies, fears and challenges. He knew they would do greater things than He had done (John 14:12), not because of who they were but because of what He was about to do. His death would purchase redemption, available to all mankind. His death would pay the penalty of sin to purchase eternal life.     It is absolutely riveting to think about the vastness of His free gift, still, his strategy included more. He was going to send the Holy Spirit.    They needed more.
His disciples were trained and equipped, but they needed more. They had seen miracles; the dead raised, blind eyes healed, diseases cured. But if these men were going to do the works of Jesus, they had to have more than information; they had to have the Holy Spirit.
  The deliberateness of Pentecost emphasizes this strategy.
Two revolutionary things took place at the Old Testament Pentecost: God gave them the Ten Commandments (or the Pentateuch) and they experienced His manifest presence. They heard the Word of God and experienced the presence of God.(Exodus 19,20)  "The New Testament Pentecost enabled believers to understand and obey that Word. Jesus is the Word made flesh, and He is revealed to all through the infilling of Holy Spirit." i i the book "Precious Holy Spirit" p.10 All rights reserved.
  The Promise Arrived
Strategically, on the day of Pentecost, as promised, precious Holy Spirit arrived. His glorious and powerful introduction was supernatural. Tongues of fire, sounds of a mighty wind, ordinary people energized and equipped for extra-ordinary acts, and speaking in unknown languages. These actions only  begin to describe this event.
The amazed crowds stopped when they heard Galileans praising God in their language. They realized it was a language that was unknown to these Galileans. The first church was born that day. It was born in the fire of Holy Spirit. They would become "God's Power and Light Company" on the earth, not because of what they knew, but who they knew. But now they knew Him at a new level, because they tapped into the energy of heaven."   God's redemptive strategy was two faceted:
1. The Word (Jesus the Word made flesh)
2. The Holy Spirit
God's strategy hasn't changed. If we want to mature and grow to purposeful, reproductive maturity, then we must embrace God's strategy. We must live Word-filled and Spirit-filled lives, integrated like two sides of one coin.