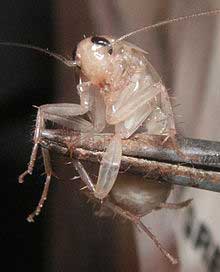 He won. But he lost more than he won. Maybe you read about it! This news story is almost too disgusting to discuss. Don't read this blog, if you're eating. Edward Arch bold won The Live Roach Eating Contest, but died afterward. I'm not kidding. It really happened. There just isn't an EWWW loud enough for this disgusting story! You can follow the link to read the gory details at the bottom of this blog. He celebrated like he had won something prestigious. He won, but at what cost? Not the kind of prize he expected.
We are a culture that is driven to win!
The American Dream is all about winning the trophy wife, the trophy job or the million-dollar lottery. We want to win in life. We want to win in sports. Young girls, at younger and younger ages, are struggling to win beauty contests. Don't even get me started on Honey Boo Boo!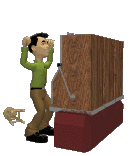 Americans want to win cooking contests…singing contest…even poker contests. Should I mention the Cow Chip Throwing Contest? Yuck! A cow chip is exactly what you're thinking and people actually compete to see who can throw it the farthest. Yuck! Yuck! You name it and it has a contest. We want to win in business. We want to win financially. We want to win the upper hand! Win. Win. Win. But at what costs do we win? And what are we willing to lose to win?
We are like the dog chasing the car. What is that dog going to have when he catches the car—more than likely a squashed head! Sometimes we are chasing disaster and don't even realize it! Where is your ambition taking you? What building is your ladder to success leaded up against? What is your measuring tape for what success looks like?
A word to the wise from Mark 8:36 "And how do you benefit if you gain the whole world but lose your own soul in the process?" What are you loosing to gain status and success? Are you chasing a dream that is really your greatest nightmare?

Could it be that success is found in sacrifice, obedience and faithfulness? Could it be that gentle, engaged listening is more powerful than angry shouts? Could it be that success is measured in how you give instead of what you accumulate? Could success actually be found on your knees instead of on a ladder, pushing folks off so you can climb higher—quicker?
Don't misunderstand me. God is into success. One of my life verses is 2 Corinthians 2: 14 NKJV "Now thanks be to God who always leads us in triumph in Christ, and through us diffuses the fragrance of His knowledge in every place." God wants us to win in ever arena of our lives. Every arena! Physically. Emotionally. Financially, and yes, even Spiritually. But real winners find their success through Christ, not in spite of Him. We don't have to break the rules to win. We understand the rules to win. We don't throw people off the ladder to win. We take people with us to win. We are not driven by fear. We are compelled and energized by faith. We follow His steps and expect His best. Believing. Loving. Giving. Expecting. Following Christ, recognizing and fulfilling His daily plan for our lives is real success.
Some things to think about?
Is this pursuit really winning or is it losing dressed in a fancy costume?
Is this pursuit God's dream for my life or part of the American dream that I'm trying to emulate?
Do I have to compromise my values to achieve this goal?
Do I have to sacrifice my family in order to achieve this goal?
Does it line up with the principles I see in God's Word?
What is God speaking to me about this situation?
More blogs on this subject: