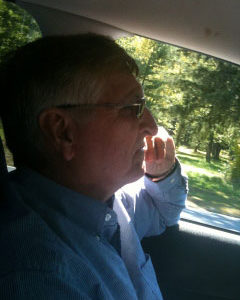 Saturday was our anniversary and it was a perfect day for the two of us to get away. We had put in some long, hard hours for several weeks. I packed a healthy lunch, grabbed a handful of chocolate kisses (a person can only take so much healthy) and we look off to Lake Lure. The leaves are just turning red and gold, so its beginning to look and feel like Autumn. The winding roads, cool breeze and the glorious sunlight sparkled and filtered through the trees and the fact that I was sitting beside the love of my life made the day extra-ordinary.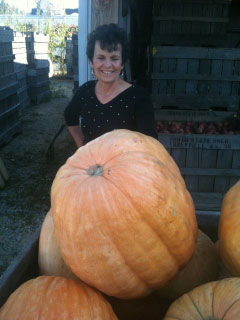 We strolled along the lake, then headed back to the truck to drive the short distance to Hendersonville to pick apples. We meandered through the orchard, picked out pumpkins and ornamental squash, tasted apple varieties and finally bought two bushels. (No, I don't have time to make that much apple butter. Yes, I am a magnet for work!) Wayne preferred a really sweet, crisp apple called Junaluska and I loved the Mutsu, which is a cross between the Chinese Golden Delicious and the Granny Smith. It is just the perfect balance–lots of sweet juice and still crispy with only a slight tart twang to make the sweet more pronounced. Yum!
Then we went back through Lake Lure to stop once again at the lakeside park to eat our healthy picnic lunch and take a stroll. It was a peaceful stroll with only an occasional dog yapping or a goose honking. A wedding, at the Pavilion, provided background music for our walk around the lake. The crooked path provided plenty of private nooks to steal a sweet kiss. Then we settled down on a bench to read. I brought a great book and read as the sun began to drop behind the mountains. Wayne was playing with his phone and people watching.
I noticed a song bird's song. It sounded really close-by so I tried to find it, but the setting sun was glaring in my eyes. As the bird continued to sing it's sweet song I commented  "Baby, I think that bird is serenading us. Where is he?" Wayne didn't respond, so I went back to reading my book. The bird continued to sing.  I turned back to Wayne. "That bird is really close. I think he's serenading us! Where is he?
Wayne patted his pocket, "You think he's close" and chuckled. Then I realized he had activated one of the apps on his phone…Chirp! Lite. He had activated the Eastern Towhee. Then when he was caught he poked the screen for us to hear the White-breasted Nuthatch, which sounds like he is laughing at you!
He had got me again! He sat there knowing all that time I was looking for a bird when the sound was coming from the phone in his pocket. It's no wonder I love that man so much. He keeps something going all the time!
For all you young women that are looking for a husband…don't settle for less than God's best. When God directed that a couple not be unequally yoked, He had your best at heart. How different my life would be if I had not married a man that loved God. His faith and commitment to God has shaped and built my faith again and again. His kindness is a mirror for me to see and model back to him and others. His faithfulness causes me to honor him and serve him with heartfelt joy!
This week we celebrate 40 years of marriage…I don't look forty years old…do I? Never mind, don't answer that question.  We love each other more today than we did forty years ago. He makes me laugh and I make him work…not that he needs my motivation…like I said…I'm a magnet for work! Those apples are calling…by the way, have you ever roasted apple slices on your counter top electric grill? They caramelize and taste like a sweet piece of candy! Sooo good!