Because of the abundant blessings that rest on America, we don't really understand what it means to be desperate. We go to the grocery store stocked with literally thousands of items. We go to the doctor when we get sick. We go to the faucet or the refrigerator when we get thirsty. Desperation is hardly an emotion any of us experience, yet it should be a relational word that propels us to walk close to Christ.
In the heat of the Tim Tebow controversy, which by the way totally baffled me, Baltimore Ravens linebacker Terrell Suggs made an appearance on ESPN's "First Take." He said "With all due respect, we don't need God on our sidelines." I can't begin to tell you how sad that made me feel, not only for Mr. Suggs, but because it reflects the unvoiced, yet life reflecting actions that too many people simply don't feel that they need God on their sidelines.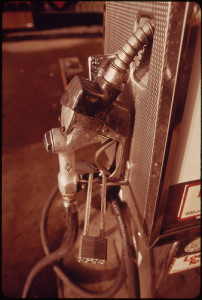 Sometimes crisis drives us to desperation; sickness, bankruptcy or divorce. Sometimes we run out of gas in the middle of nowhere and feel desperate. But do you realize you were made for fellowship with God. We are not complete, until He completes us. The richest, smartest, most beautiful person alive is incomplete until they enter relationship with God through Jesus Christ.
And we do need Him on our sidelines, but until we recognize that need and make Him a priority we will not experience that reality. This workshop will stir the fire of your desperation to know God more intimately. This recording was a workshop at Billy Burns Ignite Conference. But I've preached it in churches and kid's camp as well.  Click here to listen to Pat's teaching at Billy Burn's Ignite Conference.
Click here for more information on Billy Burn's Ministries or to attend one of his Ignite Conferences.