The hurry up, do more, be more, have more attitude leaves too many of us stretched and stressed. We need more than another Time Management book; we need rest-good rest-refreshing rest.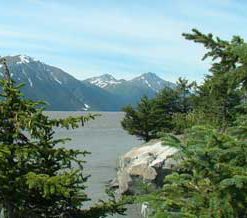 Exodus 33:14 "And he said, My presence shall go with thee, and I will give thee rest." God wants us to enjoy rest. God planned for our rest…then why do we live such stress filled, tired lives?
Hebrews 4:1 "Therefore, since a promise remains of entering His rest, let us fear lest any of you seem to have come short of it." 
This verse is a warning that we can miss the rest God has prepared for us. The word used for rest here means "a resting place or calming of the winds". God wants to give us refreshing rest that brings us peace and calmness. 
This portion of scripture (Hebrews 4:1-6) takes us to the story of the Israelites standing on the border and brink of entering the Promised Land, still they didn't possess it. God intended for them to enjoy rest, peace, provision and protection. Why would they miss the rest God intended them to enjoy? Look at verse 2 "For indeed the gospel was preached to us as well as to them; but the word which they heard did not profit them, not being mixed with faith in those who heard it."
What happened?
They didn't believe. They didn't take the promise and mix it with God's Word. 
Now I'm sure some great cooks out there will disagree with me, but I love, love to bake with a cake mix. I don't like heavy pound cakes; I like the light textured cakes that come out of a box. When my grand-daughter Ashlyn was two, she was helping me bake a cake. While I was gathering the ingredients and utensils, she took the mix to the table and ripped the bag open. You can imagine the explosion of flour that went everywhere. She then poured the remaining cake mix into the baking pan. I explained to her that we had to mix in the liquid ingredients in order to make a cake.
Hebrews 4:2 teaches us that the word must be mixed with faith to be profitable. Is the word profitable in your life? There are promises to cover whatever is stressing you. Be proactive. Find that promise and mix it with faith.
Don't be driven by your "To Do" list.
Ask for wisdom and expect it.
Give your cares to God.
Feed your faith and not your fears. What you feed grows. Address your stress with attitude changes and life changes that are based on faith in the promises of God.