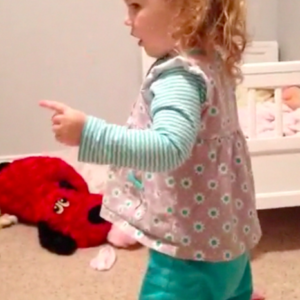 We learn to do it early in life. Its one of those things we don't need a teacher or a how-to book to learn it. It comes quite natural. They call it the "Blame Game." I'm not sure why. It's definitely not a game, especially if you are the one the finger is pointing toward.
Still we all play it.
We point.
We accuse.
We indict.
Somehow it relieves the sting of guilt. When we blame, we mentally shift the blame to someone else. We feel relieved, even when we are guilty.
We blame our actions on the way we were raised, on neglect or abuse.  We charge the teacher for our bad grades. We accuse the policeman of unfair treatment, when he doesn't give us a break. We condemn the company we work for with our money problems, instead of accepting the responsibility of learning good money management. We point our fingers in our mates face when they don't understand us, instead of accepting the responsibility of for our fair share of the conflict. We indict the boss of being unfair when we are skipped over for a promotion, when the blame rest squarely on poor work ethic. Shifting the blame exonerates us.  It makes us feel as if we are off the hook. But are we? Are we off the hook, simply because we believe we are?
Are we avoiding the consequences or are we stacking the fuel for our own destruction?
Consequences may not be immediate, but they are inevitable.
 The First Blame Game
We get only a glimpse of the players of the first blame game in Genesis 3. Their encounter. The conversation that contradicted what God had said. Their belief system being challenged. Their choice enacted and the sense of guilt that followed. The frantic effort to cover it–to cover themselves-to hide. And then they blamed. She did it. He did it.
The consequences were swift and sure. Like a snowball rolling downhill, growing, picking up speed, growing still bigger, the consequences of that initial choice continue. And we still blame. We still point our finger at someone else.
Unraveling the Real Problem
But the problem with playing the Blame Game is that it doesn't relieve you of the consequences of the choice.It only compounds the problem. Now instead of dealing with the problem in the light of truth, the problem has been shoved into the darkness of denial to grow and fester. The Blame Game leaves a carnage of broken lives and shame. The sad truth is, that by the end of the game the players are so convinced, so deceived, so devoid of the truth, they have no idea that "they" not everyone else is the real problem. Until the real problem (our sin) is addressed it can never be resolved or healed.
Proverbs 28:13
"People who conceal their sins will not prosper, but if they confess and turn from them, they will receive mercy."
Stop Blaming and Deal With It!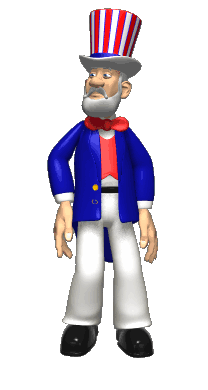 The reality here is pointing the blame, covering the dead deed doesn't work. It's going to start stinting at some point, cause it's dead.  We are powerless to cleanse ourselves, but Jesus has the answer.
Hebrews 9:14
 How much more shall the blood of Christ, who through the eternal Spirit offered himself without spot to God, purge your conscience from dead works to serve the living God?
1 John 1:9
 "If we confess our sins, he is faithful and just and will forgive us our sins and purify us from all unrighteousness"
Face the truth.
If the Bible says its wrong then plain and simple it's wrong. Often we know exactly what we did, but we don't know what the root of it is. Ask God to show you and deal with the root, not just the fruit. Ashlyn modeled this action better than anyone I can think of. My grandchildren teach me things all the time.
See the post.
Confess what you did.
Don't gloss over it. Don't minimize it with, "I know I shouldn't have done it, but so and so did something a lot worse when the same thing happened to them. Don't excuse it with, "I'm sorry I said that, but I had a headache."
Repent.
Tell God you are sorry. When appropriate tell the person you did wronged that you are sorry. Repent at the level of the offense. For instance: if you had a bad thought about someone, but they have no idea you thought bad of them, don't go stir things up by telling them you had a bad thought. You may need to ask God to cleanse you of a bad attitude toward that person, but that doesn't necessarily mean you need to go beyond repenting to God.
Receive Mercy!
His mercy does more than cover, it cleans. It leaves no stains. It cleans better than bleach or vinegar! Don't beat yourself up with thoughts of what you should have done. Receive God's love and mercy. Don't wallow in or allow shame. Shame is never from God. It is always, always tied to your enemy, satan.
While I don't enjoy the guilty feeling that envelopes me when I realize I've done wrong. I have learned to reject my desire to blame someone else and run to God. I reach for Him to cleanse me, to heal me, to forgive me and what I receive from Him makes dealing with it by far the best choice.
Charles Spurgeon preached a powerful sermon that was published on Thursday, February 24th, 1916 that addresses this subject.
Two Coverings and Two Consequences
. I hope you'll check it out. I was blessed.
Related Post
Would you help me?
I've been asking God to expand my influence. If you enjoyed this post will you share it with a friend! Thank you.
I'd love to hear your story. Have you played the blame game? How did it work out for you?