While the contest took place a long time ago, 1970 to be exact, the winning results are still with us. Two winning words that answer the question, "What are the best two words a company can use to sell candy? A wise man named Leon Weiss (I wish my first name was Weiss, then I would be Weiss Pat Holland.)
At any rate, Mr. Weiss wisely suggested the winning words "indescribably delicious". He won the grand prize, a whopping $10.00.  That's right, I double checked –ten dollars. But we can't forget he won bragging rights as well.
Hershey is still using the winning slogan on the wrapper today (At least that's what the article says).  I eat them as soon as I buy them, so I don't have a wrapper to check. 
Source Sited
https://en.wikipedia.org/wiki/Mounds_(candy)
 Accessed 9/26/2013  But when I get off this crazy diet, I'm going to actually pick one up, hold it in my hand, turn it over and read the back to find out for myself. But as much as I love coconut, there is no way I'm gonna actually hold one in my sweaty hand right now. I might just rip into and devour it. I really do love Almond Joy that much and at this point in my diet, I don't need temptation.
As I was saying, Mr. Weiss' suggestion, "Indescribably Delicious" was a real winner for the Hersey Company. Those two decadent words, "indescribably delicious" decribes both Mounds and Almond Joy for me. At my house it is a contest between Mounds or Almond Joy. Do I feel like a nut? And my answer is Yes, I feel like a nut. But that's a subject to cover at another time.
Among families and amidst tastes everywhere the question divides consumers into two groups most of the time; not between two candy bars but between:
coconut lovers
coconut haters
In my family
My son and daughter-in-law are in the ranks of the coconut haters,while my grandson, Brayden, and my husband are among the coconut lovers. If you want to make my husband happy, give him anything with coconut in it. If you want to make my son gag, really bad, let the smallest flake of coconut fall onto his plate.
There doesn't seem to be a middle ground. Either you hate coconut or you love it.
Two Masters?
Jesus explained the choice clearly in
Matthew 6:24 NLT "No one can serve two masters. For you will hate one and love the other; you will be devoted to one and despise the other. You cannot serve both God and money."
Two masters? Just not gonna happen. You will love one and hate the other.  It just can't get any simpler.
You Choose
Joshua realized that. He couldn't choose for the people that followed him. Each person had to choose for themselves whether they will love and serve God.
I don't get to choose for you and you don't get to choose for me. It's a personal choice. Who will you follow? Who will you believe? Who will you trust?
Joshua 24:

14

"Now, therefore, fear the LORD and serve Him in sincerity and truth; and put away the gods which your fathers served beyond the River and in Egypt, and serve the LORD. 

15

"If it is disagreeable in your sight to serve the LORD, choose for yourselves today whom you will serve: whether the gods which your fathers served which were beyond the River, or the gods of the Amorites in whose land you are living; but as for me and my house, we will serve the LORD." 

16

The people answered and said, "Far be it from us that we should forsake the LORD to serve other gods;…
Indescribably Wonderful
When I think of indescribably delicious I think of Almond Joy, but when I think of indescribably wonderful I think of Jesus. He is absolutely wonderful. I wish I could tell you, show you, express how wonderful my friendship with Christ has been as I have journeyed through life.
I chose Jesus as a little girl. He has guided me through difficult choices and strengthened me to face tough challenges. I chose Jesus because He is  "Indescribably Wonderful."
Some of the wonderful things that He has made for us to enjoy are…the stars…the moon…
the tide flowing in and ebbing out…
the strut of a rooster in his barnyard. 

A squirrel showing off his winter coat.
They are all part of God's fabulous design and handiwork. His creation is indescribably wonderful! The psalmist shared my feeling of inadequacy in describing how wonderful God really is:
O LORD my God, you have performed many wonders for us. Your plans for us are too numerous to list. You have no equal. If I tried to recite all your wonderful deeds, I would never come to the end of them. NLT Psalms 40:5 
I will consider all your works and meditate on all your mighty deeds. NIV Psalms 77:12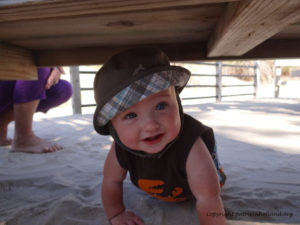 I praise you because I am fearfully and wonderfully made; your works are wonderful, I know that full well. NIV Psalms 139:14
Let them give thanks to the Lord for his unfailing love and his wonderful deeds for mankind,  Psalms 107:8
I have to repeat my words from a previous post from just a few days ago!  Wow, God! You are Wonderful, overwhelmingly wonderful!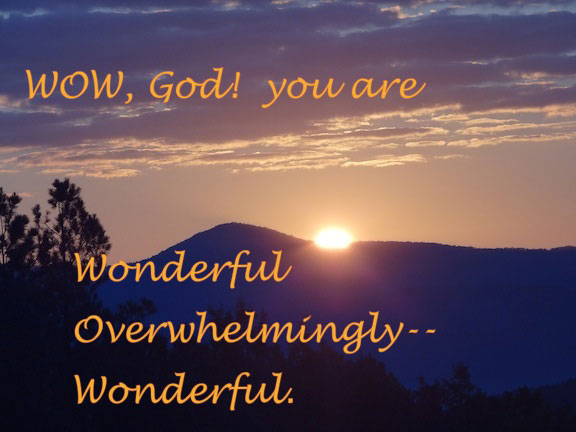 The Real Reason behind my choice.
I am so thankful for the wonders of His creation, but the real reason I love Him goes beyond the mighty power that I see demonstrated in creation. I love Him, because He first loved me.
We love him, because he first loved us. 1 John 4:19
Honestly, His love amazes me more than creation.
He made everything for us to enjoy and maintain. It's not the other way around. And then He made us to have fellowship and friendship with Him in the beautiful creation He had made. And even before Adam and Eve sinned, God had a plan. He would send His son to pay the penalty for that sin. Absolutely indescribably wonderful! Love so great that He would give His greatest love.
For God so loved the world, that he gave his only begotten Son, that whosoever believeth in him should not perish, but have everlasting life. 

John 3:16
He made all these wonderful things for us to enjoy.
It is wonderful to love and be loved.
That's why I chose Jesus; because He loves me. Because He loves me I can trust Him. I can follow Him. I can believe Him. It's an easy choice to choose Jesus because I love Him back. The more I know Him; the more I love Him. I just have to say it one more time. He is indescribably wonderful!
Thank you, God, for your amazing gifts–your amazing love!
If you share my love for coconut check out this recipe I found.
But please, please don't tell me how good it was until I get off this ridiculous diet. You know a diet isn't going to work when you are already making a mental list of things you're gonna eat just as soon as the diet is over! Anyway, here's the link. Enjoy! Maybe it will be indescribably delicious. Can I say that? Can only Hershey say that? Erase that. I didn't say it, but I am thinking it!
The world is divided into two categories. Coconut haters and coconut lovers which are you?