Maybe is should seem obvious, but sometimes it's not. That hope filled glow can be seen on children's faces and in nature's majestic artistry. Sometimes we see through eyes that are strained with drudgery, pain and struggles. It's in those times that we need to be filled with hope. And it is in those times that we can't seem to find any reason to hope.
Nature seems to be waking up from it's long Winter nap.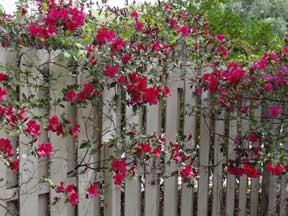 The Azaleas beneath live oak trees draped with moss like tinsel are covered with glorious fiery fuchsia colored blooms. The Red Bud Tree has budded with clusters of tiny, happy flowers. Yet the birds seem to be the happiest of all; with all their singing and flitting from tree to ground, building or repairing their nests. Busy, busy winged creatures, preparing for their babies.
The vibrant, sunny colors and creatures are prophesying to the farmer, announcing, what he already knows, "It's time to plant." Stirring thick clouds of black and red and brown dust behind him, farmers in the South are already preparing the ground for the seed. Even with modern machinery farming is lots of hard work.
It's risky work!
It's expensive to plant a crop.
The machinery.
The fertilizer.
The time.
And there's no guarantee that he will have a good harvest.

It's risky…but a farmer plants because he has hope.
Hope is powerful.
It motivates.
It inspires.
It changes the monotonous into meaningful.
So even though it is risky, he plants because he has hope.
His hopes are not based on fantasy!
That hope is bolstered by educated practices and past harvests- his harvest and those of others.
He doesn't have a promise…just hope and a need to make a living.

A need to feed his family.

A need to pay the bills.
A need to turn barren soil into lush green vegetation.
The winter seasons
of pain, heartache, heart break; long, dark days of loneliness can drain our reservoirs of hope. Paul understood that; so he prayed…
"May the God of hope fill you with all joy and peace as you trust in him, so that you may overflow with hope by the power of the Holy Spirit." -Romans 15:13 NIV
The beginning point in this verse is trust.
Trust can be confusing sometimes.
Frustrating.
Scary.
But hold on to what you KNOW and most of all hold on to who you know.
Quiet your spirit with His promises and just hold on.
To that foundation Paul prayed.
May the God of all hope
Fill you—yes, you!
with all joy –what an amazing thought—the deep kind, the warm, bubbling kind of joy that sustains us!
and peace –I've come to love that word. The enduring kind of peace that is unbroken by circumstances and is beyond our ability to understand.
as you trust in him,
so that you may overflow with hope—not simply an adequate supply to get you through the situation, but overflowing, sparkling, gurgling over and out to others.
by the power of the Holy Spirit. It's not something we can conjure or manufacturer, it's through the power of Precious Holy Spirit!!!
Hope that doesn't end with hope.
A believer's hope is based on a promise…
It is based on the Truth of God's Word.
So when God wanted to make the unchanging nature of His purpose very clear to the heirs of the promise, He guaranteed it with an oath. So that by two unchangeable things, in which it is impossible for God to lie, we may have strong encouragement, having fled for refuge, to take hold of the hope being set before us, Hebrews 6:17,18
So here it is.
2 Really, Really Great Reasons you should be filled with hope.
Two things that will never change.
God will not lie. It is impossible for God to lie.
God made an oath that He will not break.
So if you need some hope,
it begins with trusting in someone bigger and stronger than yourself. Because sooner or later you are going to realize that your strength has limits.
Or if you are looking for a refuge…
Grab hold of the hope that is right in front of you!
Hebrews 6 verse 19 continues-
"We have this hope as an anchor for the soul, firm and steadfast. It enters the inner sanctuary behind the curtain,"
An anchor for your soul. A reason you can be filled with hope!
Firm.
Steadfast.
Jesus! Is the anchor for your soul.
If you enjoyed this article, will you please share it. One of your friends might need some hope! And don't we all!!
While we are on this subject-Here's another article I thought you might like. A verse to chew on.