More pray and less talk.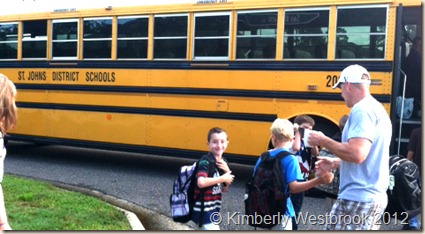 What do ya say? Don't you think it's time to do more than just talk about praying.
Prayer is not a church thing.
It is more than  something you do quickly over your food out of habit.
It's not a position.
But it is a lifestyle.
Paul said to pray without ceasing. While that doesn't mean all you do 24/7 is talk to God, it does mean that we develop an attitude of prayer that permeates our entire lives.
How do we do that?
Ask God to help you see things that you need to pray about. Ask Him to let you see your city, your neighborhood through His eyes. Then when you see something that triggers compassion- pray about it.  Pray the minute you see it. Don't wait until you get home to pray about it. You'll forget. I know you will.
Pray immediately. You can pray aloud or silently whichever is most appropriate.
Pay attention to things around you. Do you see an older man sitting on the porch? Pray for him. Do you see someone riding past you on a bicycle? Pray for her. I pray prayers like, "Father, I pray for that person on the bicycle. I pray that if they don't know you that will come to know you as their Savior. If they are a believer, help them grow stronger in their faith. Help them to be a bold witness for Christ. Minister to every need in their life.
Listen to the Holy Spirit. Is there someone He wants you to pray for?
Expect results. We don't pray to engage in an activity. We pray for results and relationship.
We all have good intentions, but we forget things, even important things. So we need reminders. We write important dates on our calendar. We set reminders on our computer. We ask our best friend to remind us. We set alarm clocks. That's what we need to do with prayer, establish some prayer reminders. Things that when we see them will remind us to pray about certain things.
American Flag:
Pray that God will bless our nation with repentance and revival.
Pray for Political Leaders
1 Timothy 2:1-2 (KJV)  I exhort therefore, that, first of all, supplications, prayers, intercessions, and giving of thanks, be made for all men; for kings, and for all that are in authority; that we may lead a quiet and peaceable life in all godliness and honesty.
Truck
When you pass a big 18 wheeler while traveling- Ask God to protect all truckers especially the ones on the highway where you are traveling. Ask God to watch over their families.  "Father, if these truckers have families, would you watch over their families. If they have children, would you please help this trucker be a good parent. Would you please help them not to be so lonely. Help them to develop a strong friendship with you and use the time alone to talk to you.  If they don't know Jesus, pray that they will come to know Him. Please send revival to truckers."
School Bus
When you see a School Bus- Pray for safety. Pray that every person on that bus would come to know Jesus as their Savior. Pray for revival in schools across America, for teachers and for principals to come to know Jesus as Lord of their lives.