I am so thankful that we can be stable in unstable times. That stability brings confidence and peace. Let's look at how.
Would you prefer to listen to this teaching?
Out of the Mouth of Babes
The little girl stood in the middle of the back seat tossing the coins in her hand up then catching them. She repeated the rhythmic tossing and catching until her mother realized what was "really" going on in the back seat. It was Sunday morning, she had just picked her daughter up from Children's Church and the only money she had with her today was her offering money. The mom replied over her shoulder, "Did you give your money in the offering this morning?"
Continuing her tossing game she replied casually, "Sometimes I do and sometimes I don't."
Sometimes we do and sometimes we don't.
The truth is that we approach our thought life with the same casualness. Sometimes we notice our thoughts and sometimes we don't. Sometimes we guard our thoughts and sometimes we don't. Also, Sometimes we let our emotions go haywire and sometimes we don't. Sometimes we believe God's promises and sometimes we don't. And that will make us double minded.
James 1:8 A double minded man is unstable in all his ways. KJV
It has consequences.
Unstable in all his ways…sound familiar?
Uncommitted.
Apathetic.
Doesn't follow through on promises.
Vacillating.
Indecisive.
Aimless.
Hinders problem solving.
Instability and indecisiveness can make problem solving difficult. And even after finally making a decision, indecisiveness can complicate the process of finding the resolve to follow through. And that can be castropic in times of crisis. To be stable in unstable times, in unstable situations; we must anchor to something that is stable, unchanging and consistent.
You know what to do in a shaky situation, you instinctively know to grab something stable. Jesus is that stable, unchanging rock where we can anchor our hope and faith. Grab the promises and steadfastness of Scripture.
"Faith in God's promises is the only way to find peace in the midst of trouble."–Warren Wiersby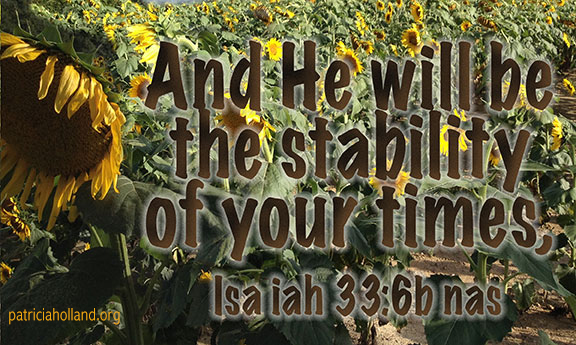 Isaiah 33:6 NASB And He will be the stability of your times, A wealth of salvation, wisdom and knowledge; The fear of the LORD is his treasure.
Look at what He brings into your situation when you give Him access. A wealth or storehouse of salvation. That word alone is pregnant…aid, deliverance, prosperity, healing, help and security. The verse continues with wisdom and knowledge…which shows you what to do and how to do it. Do you realize the brilliant storehouse that God has given you access to?
A seasoned fisherman drops his anchor in a place he trusts…where do you trust?
Proverbs 3:5 NLT Trust in the LORD with all your heart; do not depend on your own understanding.
You can be stable in unstable times when you trust in Jesus!
You know with your mind that you can trust Jesus, but sometimes our emotions tell us something different. So choose to trust Him.
Trust is built.
The more we know Him, the more we will trust him. Ask the Holy Spirit to help you know Jesus more, to reveal Him to you. That is one of the works that He came to do in your life. The more we fix our thoughts on what He has done, is doing and who He is the greater our confidence in Him will become. A fixed mind is a steadfast, stable mind. Reflect on His nature and His goodness. Respond to His goodness with praise and worship.
Fix your thoughts.
Therefore, holy brothers and sisters, who share in the heavenly calling, fix your thoughts on Jesus, whom we acknowledge as our apostle and high priest. Hebrews 3:1 NIV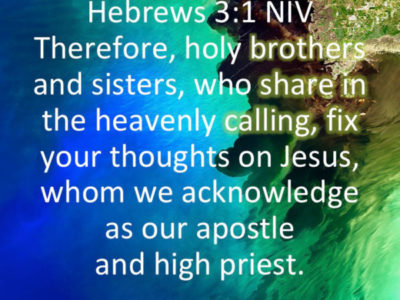 Grand Canyon National Park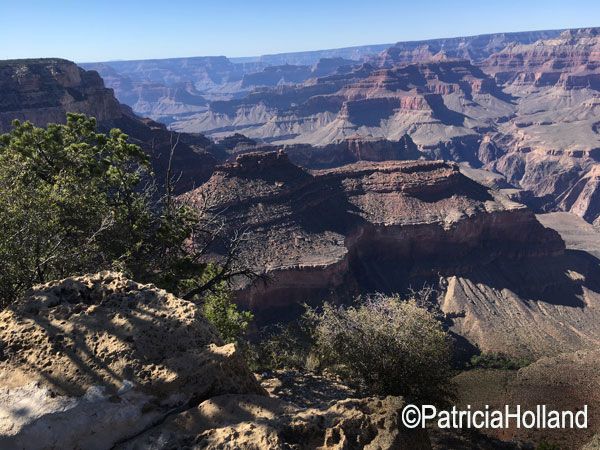 I am always eager to read the information on signs in America's national parks. When we were in the Grand Canyon a placard told about a mountain peak that could be seen from where we were standing. I searched the horizon for the peak, but everything looked the same to me. Then I noticed what I thought was a telescope so I looked through it. There was the peak I had been searching for.
I was wrong
To my surprise it wasn't a telescope. It was only a tube of pipe mounted in the direction of the point of interest that I was trying to find. And it worked. All I needed was to be pointed in the right direction and then focus my eyes there.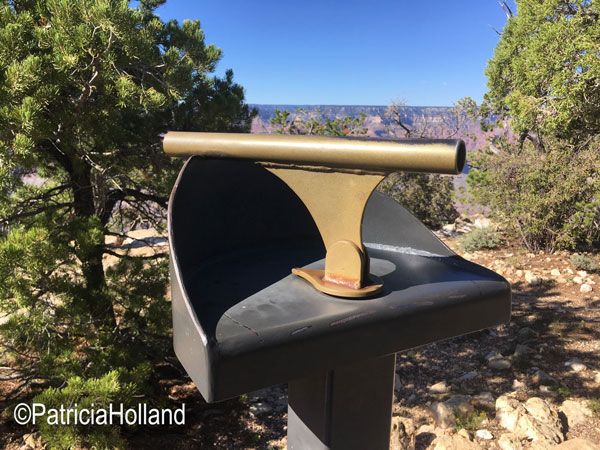 Worship helps you focus on Jesus. Declare out of your spirit who Jesus is in you. Something like this, "Thank you Jesus that you are my Savior! You are my healer. Thank you, Jesus, you purchased my healing, my peace. In your presence is fullness of joy. There is power in worship. It quiets your heart and takes your eyes off problems so you can see more clearly.
Make it a discipline to worship from your heart everyday.
Think about His goodness and His greatness. Take those thoughts, mix them with heartfelt love and adoration, then express them with your words. The more you worship from your heart, you'll fall in love.
Focus on Jesus
As you focus your thoughts on Jesus, you'll want more, you'll move closer, you'll see Him in ways that only a relationship with Him offers and you'll experience more of His Presence. I believe that you will even discover things about yourself!
I shared with you in the previous lesson that we get the English word "pupil" from the word "pupa." It is the transformation stage of the butterfly. Pupil has a second meaning. The pupil is that black hole in the center of the eye. It lets light into the eye.
But, in the 1590s it meant the "small image of oneself in another's pupil" and in the 17th century it was a colloquial expression to "stare lovingly into another's eyes."
I am convinced…
as you become an earnest pupil, setting your focus on Jesus, you will draw closer and closer to Him. When you come close, you look into His eyes, into the eyes of His Word, then you will see your reflection in His eyes.
You might not recognize what you see at first, because it will not be the reflection that you see when you look in the mirror. It will be the reflection of who He sees when He looks at you. He doesn't see you the way you see yourself. He sees you through the lens of what you can be in Him. Also, He sees you through the lens of His perfect will for your life.
His eye
And the second thing you will see when you focus on Jesus is that His loving eye is on you!

Psalm 32:8 NIV "I will instruct you and teach you in the way you should go; I will counsel you with my loving eye on you."
His love stabilizes us even when the world is unstable
Not only does He see you, I want you to see how He sees you. I want you to look into His eyes as He instructs, teaches, and guides you. Look in His eyes of Scripture.
Do you feel His love, patience and goodness?
Even if you have not experienced it in the natural, I want you to know, without a doubt that God leans in to guide you with absolute delight and a heart that overflows with love for you. He is your loving Father. His eyes radiant warmth, kindness and joy as he whispers hope into your steps. He sets you up for victory. He points you toward paths that produce life.

Big Take Away– When you understand that "a double minded man is unstable in all his ways" you will work on the root (wrong thinking) instead of the fruit (consequences). Let deal with that unstable, fearful, indecisive thinking head on; with God's Word.
This article is part of a series on what the Bible says about your thoughts.
Click on the button for the next article in this series.


If you were blessed by this post please share it with your friends. It might be exactly what they need too.