Do you want to set a beautiful table like this one? You can and it's easier than you thought.
We know life is busy; we want to help you make an easy and beautiful table for your Thanksgiving Table.
EVERYONE will be talking about your beautiful table.
You can purchase this  beautiful table of both gently used and Vintage gently used plates, flower arrangement and table runner to make your Thanksgiving table beautiful this year and the years to come.
The individual pieces can be used in other table settings as well, so you're buying dishes that can be mixed and matched with other pieces to build more beautiful tables. (We're always adding vintage pieces from our store.)
Let me show you what you will receive in this Johnson Bros Heritage Hall Complete Table Setting:
1-Wild Turkey Decanter Floral Arrangement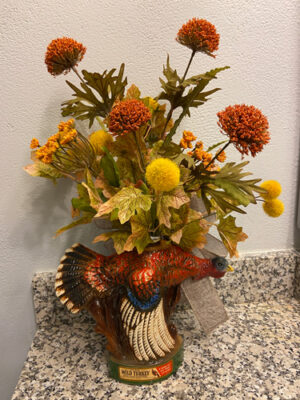 1-Table Runner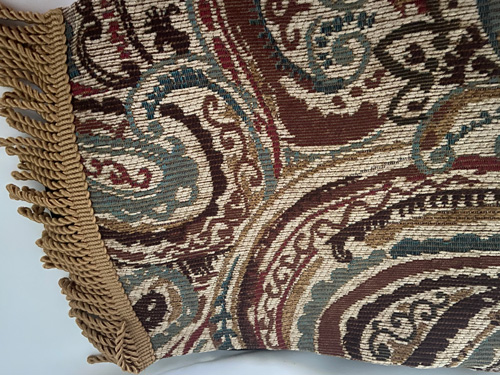 6- Acorn & Leaf Plastic Plate Charger
6- 10″ Beige Pfaltzgraff plates
6- Tomson 8″ green dessert plates
6- Vintage Johnson Bros Heritage Hall 6 3/4″ Dessert Plates
6- Sango Nova Brown Water Goblets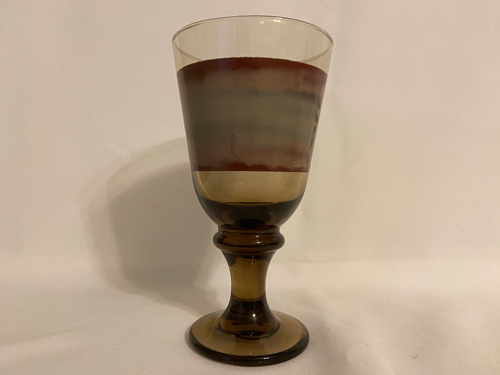 This is what the arrangement will look like IF you put a table cloth on your table. The Table setting DOES NOT come with napkins or a table cloth. If you want one I'll be glad to provide an Amazon link for them for you.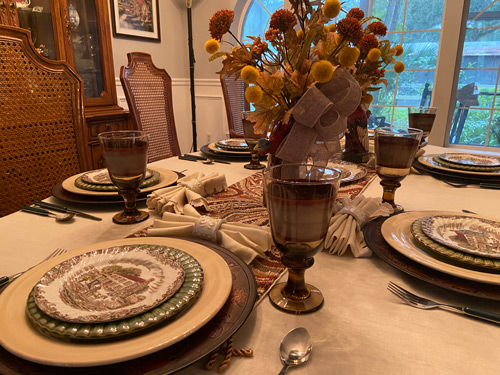 Just put the arrangement in the decanter.
The arrangement is made and attached into a bundle that will fit in this hole in the decanter. You will insert the arrangement and then the ready made bow in the back of the decanter. You might need to fluff the arrangement just a little, but it is ready to sit in the center of your table.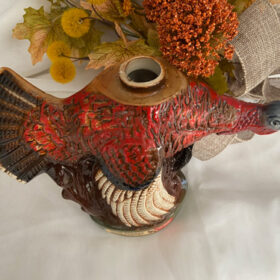 All these dishes have been gently used; but they are in excellent condition.
While it is normal for used and vintage dishes to show some wear; the pieces don't have any cracks, chips or crazing.
I do not accept returns. But if there are any problems with your order, please contact me immediately.
$400.00Read more